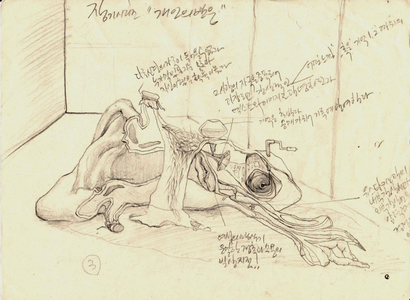 I collect everything that lies at the interface between existence and non-existence, such as animals in danger of extinction, out-of-production goods, local relics, and lucid dream recordings.

Based on the collected resources as seeds, I capture narrative image cells which are proliferated and decontextualized via my old habits: lucid dream experiments and imaginations.
Each resultant image is recorded as an index - a visual dictionary. The indexed images will be recreated as if they were rewoven and unified together, and eventually turns into a mysteriously entangled landscape.

Throughout this procedure, I believe that everything disappearing soon can be revived in my work after being placed in the organic layer of a rhizomatic structure, and undergoes a series of visual transformations, thereby finally becoming a sustainable and meaningful presence.
To this end, I create a newly shared habitat connecting scenes in which logic and fantasy intersect and overlap, unconsciousness and reality come together, and existence and non-existence explore one another.